We Appreciate Our Referees
"For almost two years of working with HireRussians, we were able to hit our KPIs because this team of developers is really flexible. Aside from they can develop our ideas, they were able to give viable recommendations on how we can improve our project better. Working with them allows us to be more efficient in focusing on what is needed to be done on our project rather than thinking about how are we going to implement it." February 2018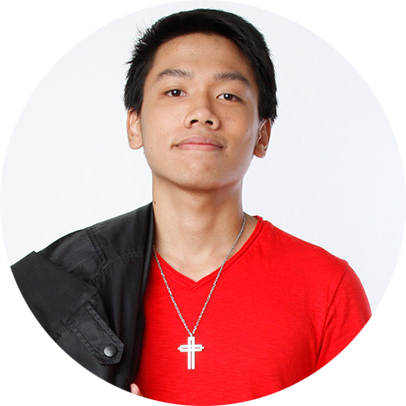 ---
"HireRussians was referred to me by a friend and technology professional who is also using HireRussians. From the beginning, I was impressed with the consultative process the HireRussians Account Representative used to help me refine and improve my product concept, MyRid eTrac — Mileage Tracker, as we prepared for the estimation process. MyRideTrac — Mileage Tracker logs the mileage and expenses for rideshare drivers for taxes.
I was assigned a project manager and team who were creative, consultative and professional during the development and testing of MyRideTrac. We developed MyRideTrac in 120 days and were ready to roll out. During the process, there were almost no bugs during testing and the team worked with me to help refine MyRideTrac as we rolled the app out on iTunes and, as usual, made changes after seeing how the app performed with customers. I had the same positive experience when we developed the Android version of MyRideTrac.
I rely on HireRussians to be my consultant and have come to expect and even demand their frank advice and development skill when I send ideas for new features to them." December 2017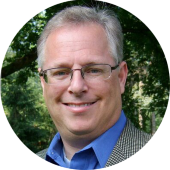 ---
"We've been working with HireRussians for over a year now, since July 2016. We initially assigned them a small part of our mobile development and it's a testament to their capabilities and professionalism that now they are handling 100% of all our mobile efforts. We couldn't be happier with the Developers, Project Managers and Client Service allocated to our project. They are always on top of every detail. I would not hesitate to recommend HireRussians to anyone who needs to outsource a small part or the totality of their development. You won't be disappointed." November 2017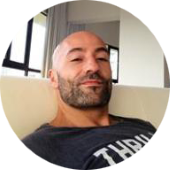 ---
"We love our HireRussians team — we have enjoyed partnering with them since January 2016. The developers are accomplished specialists who have extensive understanding of our processes. They have been very good and we can always rely on their expertise. We should also say that the Project Manager's excellent leadership and collaboration skills make her a great bridge between us and the technical specialists. The ongoing communication is helpful in keeping track of what they do for you and see the progress. HireRussians' continuous support is essential for our business and we will continue to cooperate with them in future. If you are looking for a long-term partner to do an advanced project, HireRussians is the one to go to. We have already recommended them to two business associates who are equally as pleased." October 2017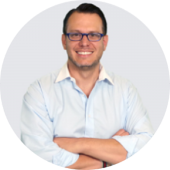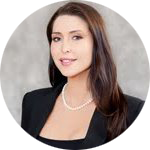 ---
"We have worked with HireRussians for years and are still working with them with great pleasure. Their communication and response time is always fast and on point. The same goes for the work they deliver. Highly recommended if you are looking for a software development partner." January 2017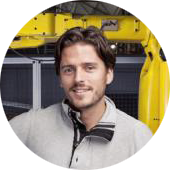 ---
"We continue to be very happy with HireRussians. As the owner of a large manufacturing firm, for over 20 years I have worked closely with software development teams to reduce our operational costs and to make us Better, Faster, Cheaper, and Closer (with our business partners). Custom applications enable efficient workflows & close collaboration — which increases the responsiveness of our manufacturing operations — a key strategic advantage in dynamic markets with increasing demand variation. HireRussians has served as our remote software development team since 2014. Their performance has been outstanding. The technical architecture of their applications follow industry standard best practices and their project management skills are comprehensive. I highly recommend them. 'There's a way to do it better — find it.' — Thomas A. Edison" November 2016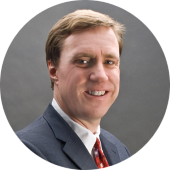 ---
"We've been using HireRussians on a full‑time basis since 2015 for all types of web development projects. They have made themselves compatible with our business needs, and have proven countless times that they work fantastically with our existing team of programmers. Pavel, Vadim, and Alisa are just as much "a part of the team" as the rest of our in‑house staff. We couldn't be happier!" October 2016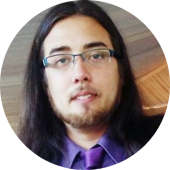 ---
"We really recommend HireRussians to anyone looking for high‑quality offshore development/outsourcing. HireRussians provided excellent programmers which have worked on a variety of complex tasks and performed very well. Their team has been very customer‑oriented and responsive to our needs, which made us feel comfortable using their services throughout the project. They really try to go the extra mile: We even got a handwritten Christmas card and tiny Russian boots in December. What more could you want?" December 2014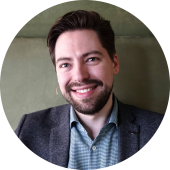 ---
"We have completed our fourth project with this company. Since the completion of the first project, we know that any project of ours will be developed flawlessly and these guys will show extra attention to our projects as if it is their own. Thanks a lot to the team and see you soon." July 2014

---
"We've had a wonderful 2 year relationship and have been very happy with HireRussians. They've always been incredibly dedicated and ready to help us with any new features or issues we've had and we can highly recommend them for projects of any size." December 2013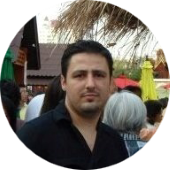 BRANDON H.
Founder and CEO
Ann Arbor, MI, USA
Phone number is provided by request
Email is provided by request
---
"We've worked with HireRussians since 2009 developing several new platforms for our business. I've been very happy with their expertise and response to any issues that require response. HireRussians has a broad set of development skills to help you with any kind of project. They have very good people to work with and I would absolutely recommend them." May 2013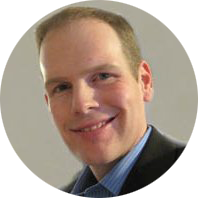 ---
"It's been a long and healthy partnership between HireRussians and Transfercar. For over 2 years HireRussians have acted as Transfercar's development team for our online business. HireRussians have always been professional and provided us with great development team. On behalf of Transfercar I would like to thank you for a great working relationship, and I am looking forward to the next time we will work together." May 2012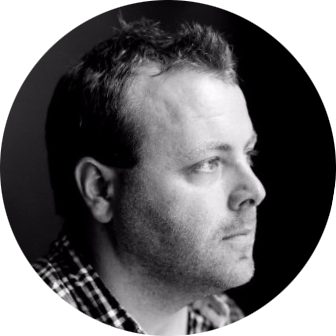 ESPEN GRIMSTAD
Chief Technology Officer of Transfercar Ltd
Auckland, New Zealand
www.transfercar.co.nz
+64 9 630 7533
Email is provided by request
---
"Our company has been developing software for over 10 years in Australia. We always hired local staff, but finding the right skills for short term projects was becoming more and more difficult, and time consuming. We looked to outsourcing as a way to access skilled professionals, within an established organisation with proven project management systems.
After trying several companies, all claiming to have the skills and experience we needed, we found that HireRussians was a good fit with our needs. We knew we needed to pick a long term development partner and focus on building trust and communications to ensure success. We have found the HireRussians team is always ready to listen and our team always works hard to deliver a great service. We look forward to working with HireRussians for many years to come. Keep up the good work!" July 2008

ROB KING
Founder and Managing Director of 2Hippo Pty Ltd.
Melbourne, Vic, Australia
www.2hippo.com
Phone number is provided by request
Email is provided by request
Testimonials and other feedback
"They are organized and communicative. They will try their best to satisfy your needs."
September 2021, Jin Tak Lee, Representative Director, Korea
"I have only experienced a very professional approach to the project. Skilled developers and very good communication with Project Manager."
February 2021, Carsten Leth, Owner, Denmark
"Highly recommended!"
January 2021, Mohammad Abdullatif, Director, New Zealand
"We worked with HireRussians for over a year and spent a good bit with them. They were extremely skilled at doing everything we threw at them. They are efficient at getting things done and the code quality is top notch. The communication and project management were also among the best we've experienced. We will definitely work with them again in the future."
December 2020, Peyton M., CTO, NC, USA
"Working with Ixobit Corporation (DBA HireRussians, Sibers) was a great experience from beginning to end. They are very professional, responsive, have a great eye for detail, and communicated very well throughout the process. I would highly recommend them!"
October 2020, Aaron Schiff, CEO at Via Behavioral Health, New York, USA
"Great experience working with HireRussians. We have made several projects and will definitely continue to work with them. Extremely professional team."
October 2020, Alejandro Ricco, CEO at Packsys, Mexico
---
"HireRussians are very easy to work with! Highly recommended!"
September 2020, Johannes Berggren, CTO at Learnlink AS, Norway
---
"Very professional team. Great communication and perfect execution."
August 2020, Johannes Berggren, Startup Owner, Austria
---
"Had some differences during the development process — but always found a solution together which was suitable for both sides, so in the end a good experience. The sales manager was very polite, professional and customer orientated which resulted in an overall good feeling."
March 2020, Alexander Papazoglou, Product Owner, Germany
---
"We have been with Sibers for quite a number of years. Our project is still ongoing. We chose to stick with them because they really know what they are doing. Communication is top-notched and they get the job done all the time professionally and in a timely manner. Their rates aren't exactly attractive but it's worth every penny."
6 February 2020, Gavin Tan, Owner of MinecraftSkins.com, Singapore
---
"I hired Sibers for what came to be a pretty complex task extending over two years, building a sleep coaching app for iOS. I interacted daily with a point person at Sibers and less frequently with a customer service person. I was very impressed by the ervice and the professional attitude. Skill set was definitely there and we reached the goal of having many clients sleeping better and paying for the service! For someone out there thinking of developing an app — HireRussians is a great company. It is not easy to outsource a complex task like building and maintaining an app, but I don't think any other provider could have done a better job. I ultimately found partners to work with internalizing the development, but I wouldn't have gotten there without proof of concept which Sibers delivered. If you're looking for someone to utsource work to, I believe Sibers is an excellent choice!"
February 2020, Daniel Erichsen, Founder of BedTyme, OR, USA
---
"Excellent experience working with the team at HireRussians. Highly professional, always great communicators, and great talent. They helped build a complicated web scraper and algorithm that has wowed our customers. I look forward to working with them again this year!"
26 April 2019, Ali Torabi, Founder of Sixty Three, NY, USA
---
"I'm very appreciative to have been able to be linked up with such great professionals. I will seek their advice and help for my future plans."
10 April 2019, Kristufar Rai Alskandar-El, CEO of KRISTUFAR RAI INC., CA, USA
---
"HireRussians dev team is thorough, communicative, and I saw that my project was always paid attention to. I even felt, despite the time difference, that I was an Important client and my needs were met with solutions and experience. I will DEFINITELY continue my work with them. Thank you HireRussians!!!"
17 March 2019, Steve Airola, President/CEO of Mindslap Inc., CA, USA
---
"I cannot rate this team highly enough – they did an amazing job that completely exceeded our expectations. Our project evolved from a small hobby into a much larger project, and HireRussians was able to expand and grow with us, and never had any issues with that. For any job small or large (or if you are not sure where your project will end up) I would recommend them! They can scale up or down as needed, and the project management is top notch. I would use them for any project without hesitation!"
15 March 2019, Casey Adkisson, Project Manager of Summer Labs, CA, USA
---
"Solid work, done in a timely manner. Very responsive, good communication."
26 February 2019, Nathan Bell, Co-founder & CTO of Nfusion Solutions, MN, USA
---
"Couldn't recommend the team highly enough. A+++"
4 February 2019, Steve Coates, Director of Divisive Media, VIC, Australia
---
"I'm a sleep doctor and I started looking for someone to build an app for treating insomnia late 2017. After quickly ending a contract with another developer I started working with HireRussians early 2018. And this has been a true pleasure. HireRussians assigns you a project manager that you have daily contact with as well as allocates programmers that you communicate with through the project manager. My project manager has been very excellent and the programmers highly competent. Overall I am nothing but impressed and look forward to continuing working with Sibers under a different contract in 2019. I strongly recommend their services."
26 January 2019, Daniel Erichsen, Founder of BedTyme, OR, USA
---
"It's been a refreshing change to see such professionalism in this field. The processes put in place are compatible with any workflow you prefer (agile/waterfall, etc.). Also having a big team means that they are able to provide a range of technologies and do not shy from new challenges. Definitely worth the higher than average hourly rate."
14 January 2019, Farmehr Farhour, CTO of Kara Technologies, Auckland, New Zealand
---
"Finally, a freelancer I can trust! HireRussians have been working on my site for the last two years. They've dealt with some pretty ordinary pre-existing code, a complicated website, and a sometimes difficult client with changing priorities. Accuracy of estimates has improved and the incidence of bugs decreased as they've become familiar with the site and the quality of their output and the communication has always been outstanding. They've always been very responsive and accommodating when things need urgent attention and I value their input on the direction of projects. Will definitely be hiring again!"
3 January 2019, Louise McCauley, Owner of Made It, NSW, Australia
---
"HireRussians have been a great long term development team."
11 December 2018, Wes Moir, Director of Simple Pre-ordering Solutions, Castor Bay, New Zealand
---
"I have been using upwork a long time. This team is my favorite. I do all my projects only with them now. They developed my web based app and smart phone app very quickly and from best quality. What I appreciate the most is that they don't reinvent the wheel, and guide me to find solution the most cost effective but impactful. I highly recommend this team."
18 November 2018, Julien Bedon, Yokohama, Japan
---
"I have worked with the freelancer for more than 2 1/2 years to my entire satisfaction. The quality of the work delivered, the extreme professionalism of my project manager to handle communication, the adherence to deadlines and the way they have regularly solicited my feedback along the way to improve our cooperation have been outstanding and have allowed my product to come to fruition. I will definitely use their expertise again for further projects in a near future and happily recommend them."
25 October 2018, Evelyne Merrick-Letawe, CEO of Chinese Flash Characters PLC, London, UK
---
"It was just a small test project, but they did a fantastic job. Over and above my expectations. We are proceeding with the main build."
10 September 2018, Chris Adamo, Director of Send Balloons PTY, NSW, Australia
---
"Working with them have been a pleasant experience. The project manager assigned to my project is quick to reply to question and is technical enough to understand what you want to do. He will even give suggestions to give another angle to some problems."
29 August 2018, Francis Beland, QC, Canada
---
"This project was a continuation of work from a previous project. Once again, their professionalism and quality of work was outstanding. Thanks again!"
5 June 2018, Michael Haapaniemi, CEO of Hoot Media Labs, TX, USA
---
"My experience with HireRussians was one of the best I have ever had working with a dev team after 11 years in the field. They are absolutely world-class and committed to delivering a quality product, with stellar customer service. I cannot recommend them highly enough and we are extremely grateful to have found them on Upwork. They are our go-to app development house from now on. (Thank you, HireRussians!)"
3 March 2018, Elie Calhoun, Principal of Code Innovation, AL, USA
---
"They are an incredible team to work with and capable of performing extremely complex projects. Highly recommended."
29 January 2018, Siobhan O'grady, COO of IAHCP INC., NY, USA
---
"We initially assigned HireRussians a small part of our mobile development and it's a testament to their capabilities and professionalism that they ended up handling 100% of all our mobile efforts. We couldn't be happier with the Developers, Project Managers and Client Service allocated to our project. They were always on top of every detail. I would not hesitate to recommend HireRussians to anyone who needs to outsource a small part or the totality of their development. You won't be disappointed."
20 December 2017, Donald Piret, Director of WeFitness, Singapore
---
"Excellent work, great communication protocol, very well managed. Will rehire for sure."
3 November 2017, Ninad Pradhan, Co‑founder of ReelBabble LLC, San Jose, CA, USA
---
"They did a fantastic job on my app, the team works together well and any queries are thought clearly about before responding. I would recommend them highly. Thanks."
31 July 2017, Alex Valls, Director of Gadget Hub App, Balham, UK
---
"Good news! We were featured by Apple in 114 countries in "New apps we love" section, closing almost *** thousand downloads in the last three days! We want to congrats the team for the great work! This is just the beginning, Android on the way!"
30 May 2017, Ricardo and Fernando Whately Mattar, Co‑Founders of Stei App, Itda, São Paulo, Brazil
---
"We had detailed discussions regarding requirements and implementation which was very important for the project. Very good estimations were provided regarding their development hours. It was a pleasure working with them. Very professional, excellent work. Everyday updates and summaries of what was done and what is about to be done was provided which is very helpful. I will continue working with them in the future and I strongly recommend them for any project as they are a big team which can cover all your needs even in different areas of expertise."
14 February 2017, Darren Burden, Executive Director & Co‑founder of Mizzenit Group, Sydney, Australia
---
"Very great team and great experience! I particularly appreciated their attention to my project specification, the quality of the work and the quality of the code. The quick iterations on the execution as well as regularly feedbacks on the advancement of the project was also a good surprise. I already plan to work with them on my next project."
23 December 2016, Julien Bedon, Yokohama, Japan
---
"As usual — brilliant work, timely delivery, and high professionalism. This was our second project, and I highly recommend these guys!"
3 June 2016, Oleg Karpun, Professional Services Engineer of Charterhouse Voice and Data PLC, London, UK
---
"Excellent work from the team at Hire Russians, they provide a great agile environment to get work done!"
30 November 2015, Ishwar Joshi, Director of Thirtytwo LTD, Wellington, New Zealand
---
"HireRussians (aka Sibers) is a very professional team. They have superb project management, account management, and dev teams. They took time to review our project requirements and discovered many requirements we had overlooked. Their communication is very good and consistent. They have several team members assigned to handle the project and billing. When we experienced a delay due to another vendor involved in the project, HireRussians handled it well and kept working on what they could while we waited on the external vendor. I would highly recommend them and would use them again!"
6 August 2015, Alex Holden, CEO of Operations of TimeCurve Software Inc, NV, USA
---
"We've had a second very successful year working with HireRussians and are very pleased with the what we've accomplished. Thanks again and we are looking forward to more projects together in the near future!"
15 January 2015, Jim Cunningham, VP of Operations of EBizAutos, NV, USA
---
"HireRussians are amongst the best team that I have worked with during my 20 years in the software industry. They have excellent technical skills combined with professional project management expertise to deliver an amazing product within budget and on schedule. Most software projects only dream about getting all three right."
24 November 2014, Ishwar Joshi, CTO & Co‑Founder of Vellum Tech Corporation, CA, USA
---
"Outstanding work! I continue to use HireRussians. Marina and Alisa are fantastic to work with and there are NO communication issues. I'm in the US and many times when I hire overseas help, it's difficult to communicate. Not with HireRussians, outstanding English skills and easy to work with. We all know what's happening in the world, but do not let that stop you from working with this group. HireRussians are very skilled, responsive, diligent and they don't waste time or money. My application was very technical using special hardware and server tools (Not your typical web app). They quickly understood my spec and completed the work on time and on budget. I really like the communication tool they use for project management, it's a great tool for exchanging files, ideas and tracking progress. They are truly a top tier professional programming group. I will use them for many projects. Thanks you, Marina and Alisa, for all your effort. Keep up the good work."
6 March 2014, Mark Lane, Director of Onsite Media Inc, GA, USA
---
"I am very pleased with the professionalism of HireRussians as a whole I was initially nervous to outsource development work outside but HireRussians have made it a pleasure. Client management and care is clearly core values for them and communication and feedback was daily even over weekends if needed. The work done on my project is of top quality, I am happy to say that I will be continuing phase 2 of my current project with HireRussians in the next few months. I all also be looking to move my other development projects to HireRussians very capable hands and have full trust in them. Thanks to all the HireRussians team involved!"
6 March 2013, Gareth Philips, CEO of SCAPECOM, Pretoria, South Africa
---
"This is the second time I have worked with HireRussians, and as before was very happy and impressed with their work! They work quickly and to a high standard, and their communication is easily the best I've experienced on elance. I'm very happy with their work and would happily recommend them to anyone!"
18 February 2013, Simon Lloyd‑Lavery, Technical Partner of Neil Flanigan and Simon Lloyd‑Lavery General Partnership, Nothern Ireland, UK
---
"The HireRussians Team were amazing. They took our iOS concept and turned it into a reality. They were extremely professional and their customer service was outstanding. I can not recommend them highly enough. Every member of their team provided exemplary service from sales to delivery, they were a pleasure to deal with. They delivered our project on time and to budget but most importantly their project manager kept us informed every step of the way. When it was time to upload the project to the App Store we were really confident and sure enough it was accepted without a problem. If you have an iPhone project that you need to outsource I would highly recommend this company. We will definitely be using them for our next iPhone project!"
17 August 2012, Aaron Kennedy, Director of Raging Pixel Productions, Perth, Australia
---
"Working with HireRussians was an extremely smooth and very professional experience. They are competent and the daily status updates made for a steady workflow. The work they've done for me was excellent in style and know how. We were able to finish the project even before the scheduled deadline. I will work with them in the future and I can recommend them to anyone who's looking for professional expertise to get the work done."
13 January 2011, Juergen Reiter, Owner of Orcaan Music, Muenchen, Germany
---
"Sibers is very professional, organized and the level of responsiveness I received on the project was the best I have experienced within Elance."
17 March 2010, Mike Pusateri, Las Vegas, NV, USA
---
"Alex + Vadim + Irina = My dream team. I am sure other teams from Sibers are as good but I work with these 3 guys and this is really a pleasure!"
24 April 2009, Stephan Brachet, CEO at Matisseo, Grenoble, France
---
"Once again it was an absolute pleasure working with HireRussians… this will definitely be a long term relationship, as their professional and friendly approach as service providers ensured the project went smoothly. My project manager and customer service manager always made themselves available to discuss project plans and developments and I was always given updates at least every other day on the progress. As far as technical expertise, I give them an A+… there never seemed to be a request that they couldn't fulfill, and overall I am very pleased with the way my site has turned out."
30 March 2008, James Jenkins, CEO, Canada
---
"I've been using these guys on a full time basis (40+ hours a week) for a good few months now on a mid sized .Net 2 SQL Server project of mine. Very professional, friendly, great work. Would thoroughly recommend them to anyone thinking about hiring them. PS. I'm an MCSD IT contractor so would hope that I know what I'm talking about :-)"
1 February 2007, Daniel Gibbons, UK
---
"I'd highly recommend working with HireRussians. They have terrific programmers and their customer service is top‑notch. I presented them with a very difficult project and they did a great job finding a way to get it done."
28 March 2006, Nat Arem, Owner, Pennsylvania, USA
---
"It is not often that you receive complete services for the project you have requested. When we first proposed this project we were under the assumption that we would have to compromise cost versus functionality. Upon initial contact and inspection of their portfolio we were slightly impressed, but not convinced they could deliver a quality product on time. Additionally, we have never worked with an offshore firm and have heard stories that range from extremely positive to completely negative. But now that our project is complete we can say unequivocally that HireRussians is a group of hard working professionals who strive for perfection, quality, and complete customer satisfaction. If you are considering using HireRussians for your project, stop considering and just select them. We are extremely pleased with the results of our project and would jump at the chance to work with them again."
3 June 2005, Erick Grissom, USA
---
"This was the first software venture for Poppy Hill Designs, Inc. We selected HireRussians from over 31 bids to create our kaleidoscope application. This program had some unique challenges since it involved graphics and a special print wizard function. We were a little apprehensive about doing this project completely through email, but the HireRussians Project Manager and his team did a great job taking our proposal and translating it into a software program for commercial distribution. HireRussians worked very hard to understand our requirements and made changes in a timely manner as required. HireRussians was always professional and courteous in our dealings and would take the time to explain or suggest different software options for our project. Overall we are very pleased with our completed project and would work with and recommend HireRussians to others."
20 June 2004, Wendy Martinez, President at Poppy Hill Designs, Inc. www.poppyhilldesigns.com, USA
---
"I thank my lucky stars the day I came across HireRussians. They have made the development of all our software such an easy process. Right from the start they have understood exactly what we were trying to achieve and have created efficient and really cost effective software. Just as important, they did it in a friendly way and were always available to chat through things. It was almost as though they were in the office next door. I really cannot recommend these guys more highly."
3 March 2003, Mike Kleinsteuber, Bristol, UK
---
"I really enjoyed working with the HireRussians crew. They created exactly the application I wanted and were always willing to take new suggestions and provide their. I will definitely keep working with them on future Palm projects."
1 October 2002, Darren Carter, MD, President/CEO, Provistas, New York, USA
---
"Very professional, great ideas, quick turnaround, and very willing to make sure the project is as good as it can be. We are very happy with their work so far."
25 October 2001, Neal O'Farrell, Founder of Think Security First!, Hackademia LLC, CA, USA
---
"The quarter we just closed last night was especially significant because it was the fourth in a row that we finished over our targets. You have all played a very crucial part in achieving these spectacular results and you should be proud of your results and progress."
6 December 2000, Dareld Nishijo, Internet Solutions Director, Consulting Services 3Com Corporation, USA
---
"Working with you helped us to achieve the 24×7 working cycle. Your extremely high performance helps us to be one of the leaders in Web Consulting."
20 September 1999, Leon Kopelev, Director of Technology, Interactive Web Concepts, Inc., USA
---